A good brow pomade is a beauty must-have for any woman who wants her eyebrows to look phenomenal. But how to choose the best one, when the beauty market offers so many different options? Here's an innovation! The waterproof Nanobrow Eyebrow Pomade has an amazingly creamy texture that makes makeup as pleasant as possible.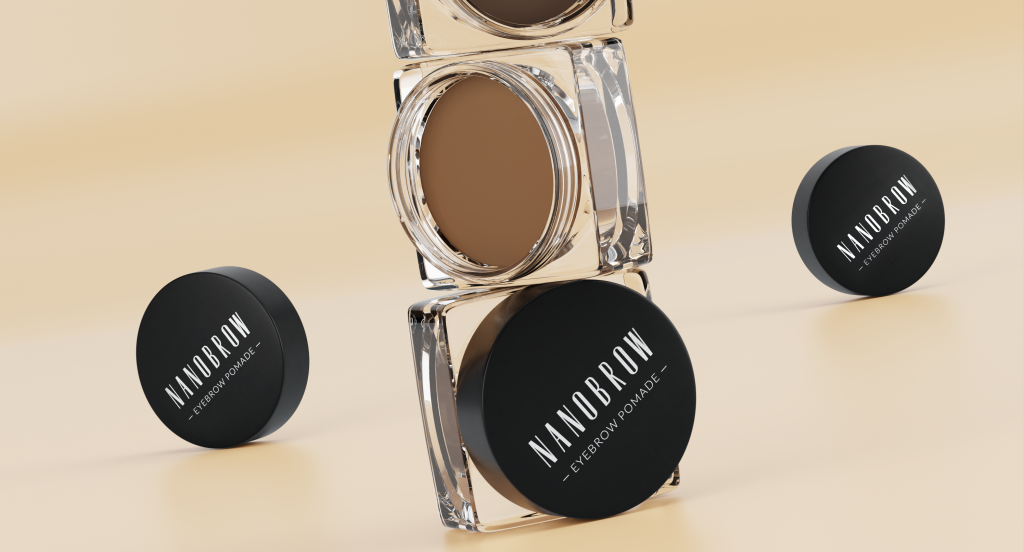 How does Nanobrow Eyebrow Pomade work?
Creates your dream brow shape in a snap
The waterproof formula is smudge-proof
Has a perfect consistency
Easily camouflages gaps and sparse areas
Allows you to create hair-like strokes
Creates bold yet natural-looking effects
Works well for any occasion
Easy to apply even for beginners
Brow pomade is undoubtedly the hottest brow makeup trend nowadays. Its strengthening formula adds shine and conditions brows apart from just styling them. It allows you to precisely outline your brows, fill in any gaps, or redefine the shape of your eyebrows.
Do your brow makeup exactly the way you want! Nanobrow Eyebrow Pomade ensures you can say goodbye to thin and badly filled-in brows and say hello to thick and defined eyebrows, full of natural shine.
Nanobrow Eyebrow Pomade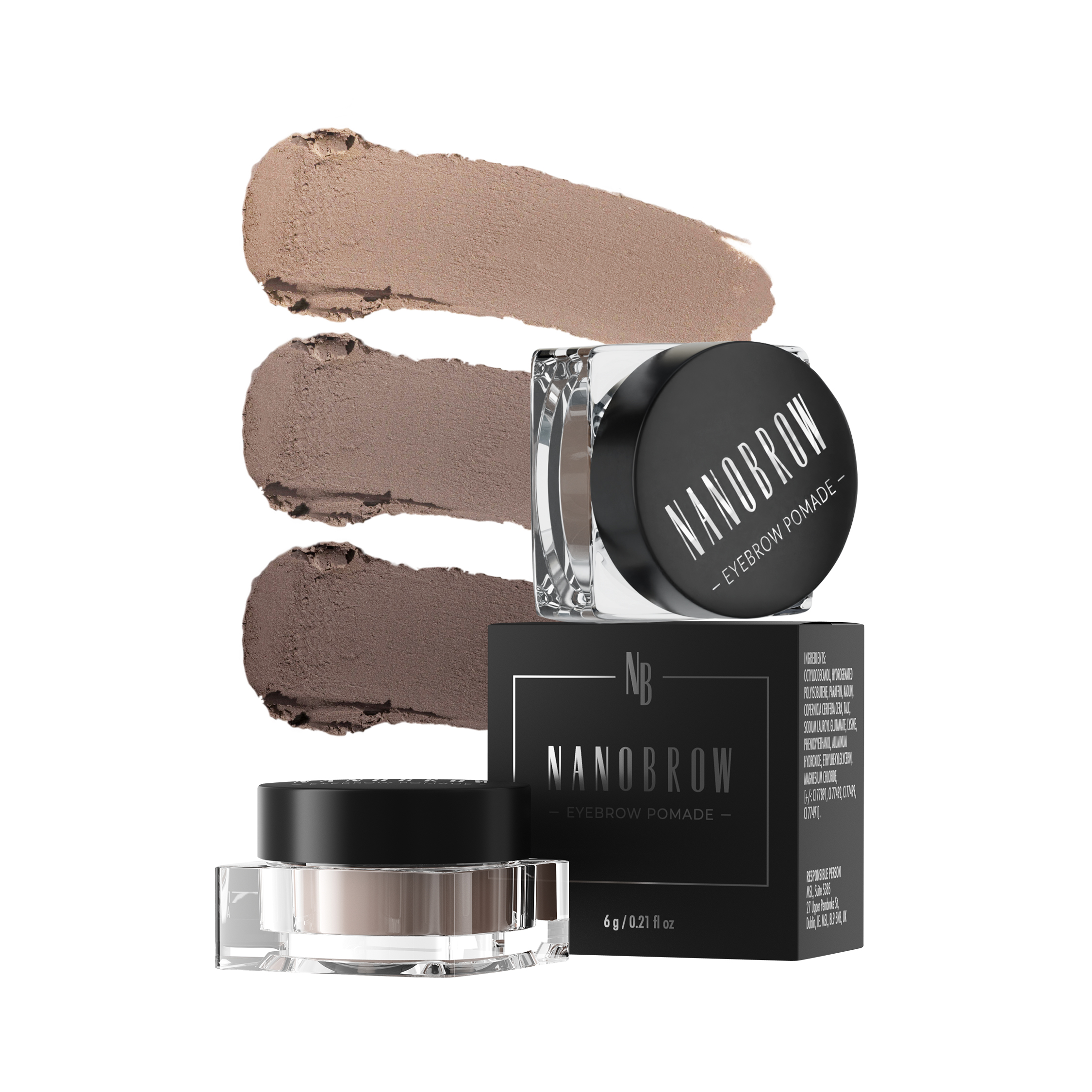 It's available in shades:
Bold brows in one moment with the Nanobrow pomade
Did you know that nothing is impossible with this pomade? You can easily use it every day and achieve your dream flawless brows with just a few brush strokes. The velvety texture makes your makeup more pleasant, and most importantly, keeps your brows in place all day. You can forget about any touch-ups!
Reach for the long-wearing brow styling pomade and create brow looks for any occasion. You will create both a subtle daytime look and bold evening makeup. Do your makuep exactly as you feel like it and enjoy the perfectly defined brow shape!
For fans of bold and flawless brow makeup
Are your eyebrows thin and barely visible and you struggle with gaps or unruly brow hairs? No more! This pomade is a game-changer. You can enhance the beauty of your eyebrows in a snap, camouflage imperfections, and create three-dimensional effects. The effects it delivers work for everyone, no matter if your brows are thick or thin.
The Nanobrow creamy pomade ensures your eyebrows are always perfectly filled in. The innovative formula glides perfectly on the eyebrows, creating bold but not overdrawn makeup effects. No more struggling with unruly brows! They will gain a unique and fabulous shape that will make you feel more confident.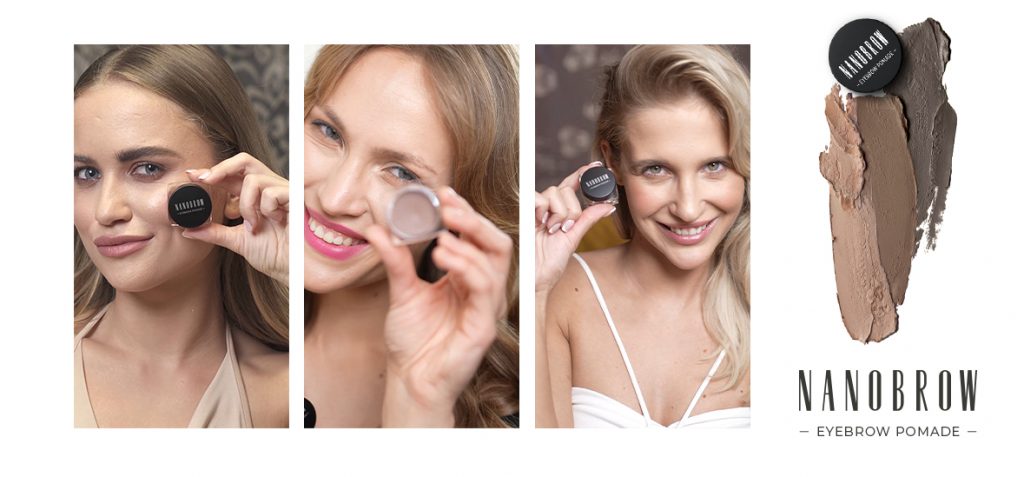 How to apply Nanobrow Eyebrow Pomade?
The pomade is perfectly thick and comfortable to use making the application a child's play. Even beginners with no previous experience with brow pomades can master it in no time. How to apply it?
Scoop a bit of pomade onto a brush and outline the brow with thin strokes. This way you can define the top and bottom brow lines and give them your dream shape.
Carefully fill in the entire brow with the color of your choice (choose from dark brown, medium brown, or light brown).
Want to achieve a more subtle effect? Brush out the excess product with a regular spoolie.
See how easy it is? From now on you can become your own best brow makeup stylist. Learn more at www.nanobrow.co.uk and order your favorite brow-styling products today!