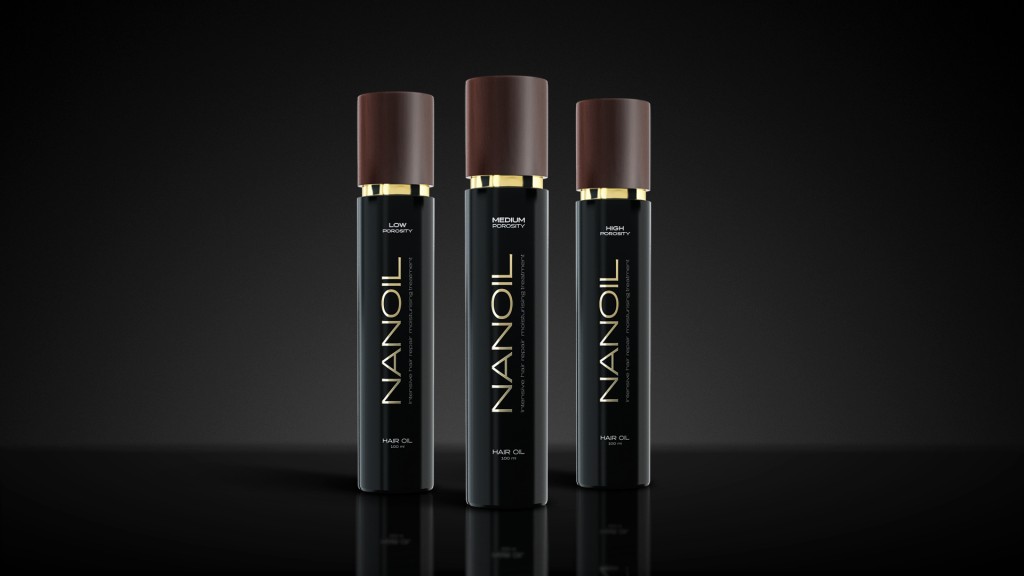 source: nanoil.co.uk

It is a fact that hair is every woman's weak point.
No matter whether your are blonde or brunette, whether your hair is straight or curly, one thing is certain: you definitely pay attention to its condition.
Unfortunately, the appearance of our hair does not always coincide with what we want.
Our strands are constantly exposed to damaging factors, such as: high temperatures, bleaching, colour-treating or mechanical damaging. Additionally, there are some very harmful factors beyond our control: strong, hot sun, sharp frost, and even rain, which may contain toxic particles.
Shampoos and hair conditioners, unfortunately, do not provide complete regeneration and the ideal appearance. It is just a drop in the ocean, of your hair's needs.
It is time to reach for the best treatment available on the market. Nanoil has offered a breakthrough solution in terms of nourishing and regenerating hair. It is the one and only Nanoil hair oil.
The product comes in three different versions that allow you to match it to your particular hair type and its porosity. Each product contains the most valuable components that you should reach for in your daily hair care. Those are natural oils, cold-pressed from seeds, kernels and fruit pulp.
The three types of Nanoil hair oil are not out of the blue: they are carefully selected and combined in terms of the percentage concentration of fatty acids of the omega-3, omega-6, omega-9 … The type of acids determines the size of the particles that the oil is made of. Whereas the size of the particles has direct influence on the appearance of your hair. The task of the molecules is to adjust to the level of how high the scales are raised. It is called hair porosity.
You can distinguish three types of porosity, therefore, Nanoil has developed three versions of oil:
Nanoil for low porosity hair
Nanoil for medium porosity hair
Nanoil for high porosity hair
Moreover, it is very easy to define your hair porosity. After reading detailed description on the producer's website, most women are able to precisely determine their hair porosity. However, if you are a perfectionist and you want to be 100% sure, you can also consult a trichologist, who uses professional tools.
Nanoil provides hair with comfort, that hasn't been experienced in a long time. It is not only the power of precious natural oils, but also a range of valuable ingredients that are well suited to all hair types: all in order to grow beautiful and healthy strands.]
 Among those beneficial components you will find:
silk – smooths and improves resilience
vitamin A – regulates sebum secretion,
vitamin E also called 'the vitamin of youth'; inhibits ageing processes, strengthens bulbs
panthenol – regenerates hair, boosts the production of keratin
keratin – helps to regenerate hair keratin structure
lanolin – smooths, provides resilience and softness
Thanks to microscopic nurturing particles contained in natural oils, Nanoil is able to regenerate hair along its entire shaft as well as strengthen the bulbs. Additionally, it improves processes taking place on the scalp, ensures proper level of hydration, regulates sebum secretion. What is more, Nanoil works not only inside hair but also on the surface by providing protection from impurities and heat, right after the first use.
Many women admit that Nanoil also helps their partners in hair and beard care. Both men and women are pleased with one more, very important feature of this cosmetic: Nanoil boosts hair growth!
Thanks to regular hair oiling, even dormant hair bulbs are nourished and stimulated to work. In consequence, your hair becomes thicker and you start noticing the appearance of the so-called baby hair. The entire growth process is also a lot quicker.
What is more, you will fall in love with Nanoil for one more, pleasant feature: it smells amazingly and intensively beautifies hair. Straightaway!