Eyebrow over-pluck fail? If your brows resemble caterpillars or you always look surprised, don't panic! Even though it's not your dream look and your face is somewhat grotesque, remember: every bad tweezers experience can have a happy ending, even if your brows look like Greta Garbo's thin brows. Nanobrow comes to rescue – the most effective eyebrow growth serum. How does Nanobrow work and why so many girls rave about it? What do reviews say? When will you spot first effects? Check how to turn yourself from looking like Greta Garbo to Dua Lipa with Nanobrow!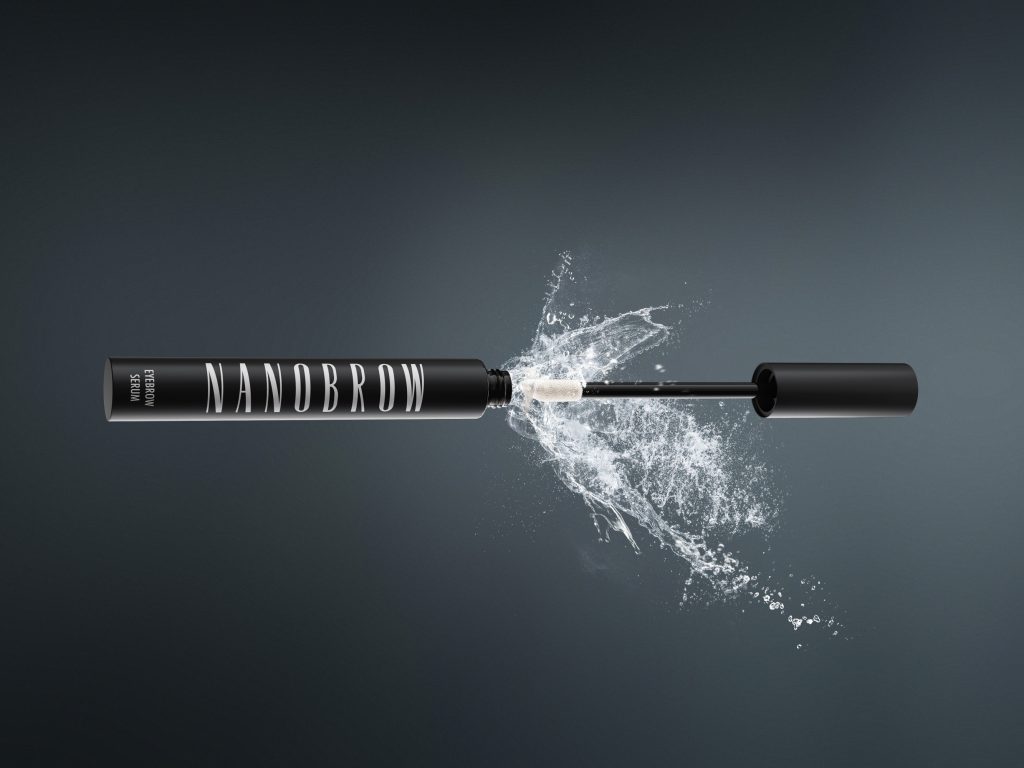 ---
---
---
What's this thick-and-bold-brows craze all about?
What's the point of obsessively growing long thick brows? Are they really so lovely? After all, women would wear skinny eyebrows for long years. What's changed? Is a bold brow look just another trend? To be honest, it's not. Thick strong eyebrows are natural – they don't just define your beauty but also enhance your face shape and features. Enhancing them slightly is all it takes to add youthfulness to your face. What's more, if you also remember the scientists saying that thick and bold brows make us look confident and decisive, you simply feel you need to give them a chance to grow. However, if it's challenging and they refuse to grow as they had been plucked for years, reach for Nanobrow – serum delivering effects in a snap.
Nanobrow eyebrow serum effect, that is eyebrows you've been dreaming of
If you seek a product giving brilliant effect, holding out long, working quickly – Nanobrow surely makes the right choice. This brow enhancer has unusually beautiful design and makes you spot the difference in appearance of your eyebrows after just 4 weeks. Of course, if the serum has lots to fix, you'll need to wait for the effect a bit longer. There's one sure thing, though: thanks to Nanobrow, eyebrow follicles get a new life, they are stimulated to work, get all nutrients they need so brows grow healthy, gorgeous and dark; the brow line is full and voluminous.
Nanobrow equals excellent ingredients that have been put together to achieve these goals: give eyebrows full care, encourage them to grow, care for them from within and on the outside, preventing damage at the same time.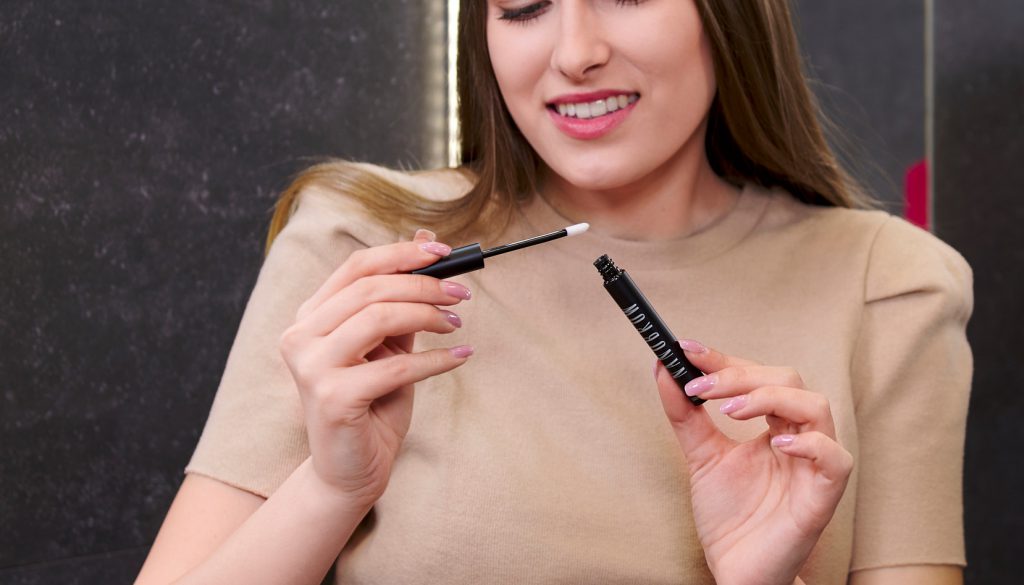 I look at the list of ingredients and immediately see stunning effects. This 'army' of conditioning substances guarantees successful eyebrow repair: it's impossible to fail! Among them, you can see powerful plant extracts: strong antioxidants working on eyebrows from the roots (ginseng, Baikal skullcap, soybean and wheat extracts), as well as panthenol, arginine (humectant preventing dehydration and loss of bounce), propanediol (intensively moisturises and rebuilds lipid layer) and lactic acid (natural material making up skin and hair; its deficit hugely worsens the looks and condition of eyebrows and reduces water supplies in skin). Such ingredients make each drop of the serum have great effect and nourishing force, which is what we expect from high-end beauty products.
Nanobrow Eyebrow Serum – benefits and effects that are a positive surprise
perfect, carefully-picked, unique ingredients
substances that condition eyebrows and stimulate growth
easy-to-use formula that holds out long
stronger brows and hair follicles (keeps brows from falling out)
enhanced color and looks
fuller-looking brows, it lets you give them a new, perfect shape
absorbed in a flash, use it either in the morning before makeup or before bedtime
safe, dermatologist-tested formula
free from parabens, silicones, artificial pigments
quick effect after only approx. 4 weeks
skin-conditioning effect
good deal when purchasing two or more tubes
Nanobrow Eyebrow Serum – usage
Brow serums are very easy to use: you apply the best ones once a day to clean, degreased, dry eyebrows and they should be absorbed within a few seconds, not dripping off. Nanobrow ensures excellent absorption so you don't have to use it before sleep – it doesn't need the whole night to penetrate and nourish follicles. It is instantly absorbed so apply it in the morning (before applying makeup) if that's more convenient.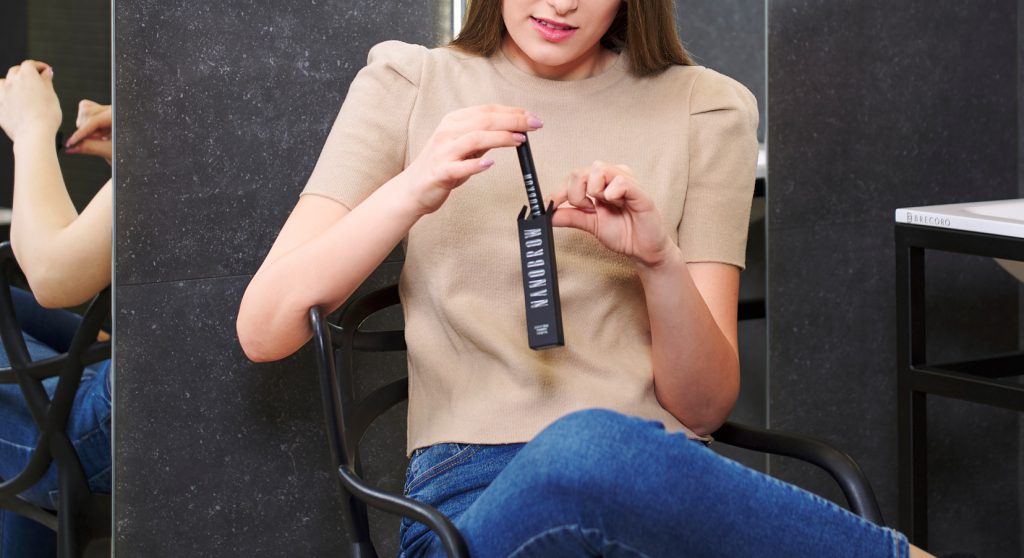 Reviews of Nanobrow Serum
This serum gets highest ratings online. It's tested by women and recommended to women. Still, men also like to use Nanobrow for being invisible on eyebrows and not sticking them together, as well as for quick and amazing results.
Learn more: www.nanobrow.co.uk.
---