Glowing reviews, high comments, top ratings in product rankings and confirmed effects – this is what sums up Nanoil's collagen serum best. If you want powerful antiaging routine, then using this product will be the most fruitful. See what it does and why women say it's the best anti-wrinkle serum!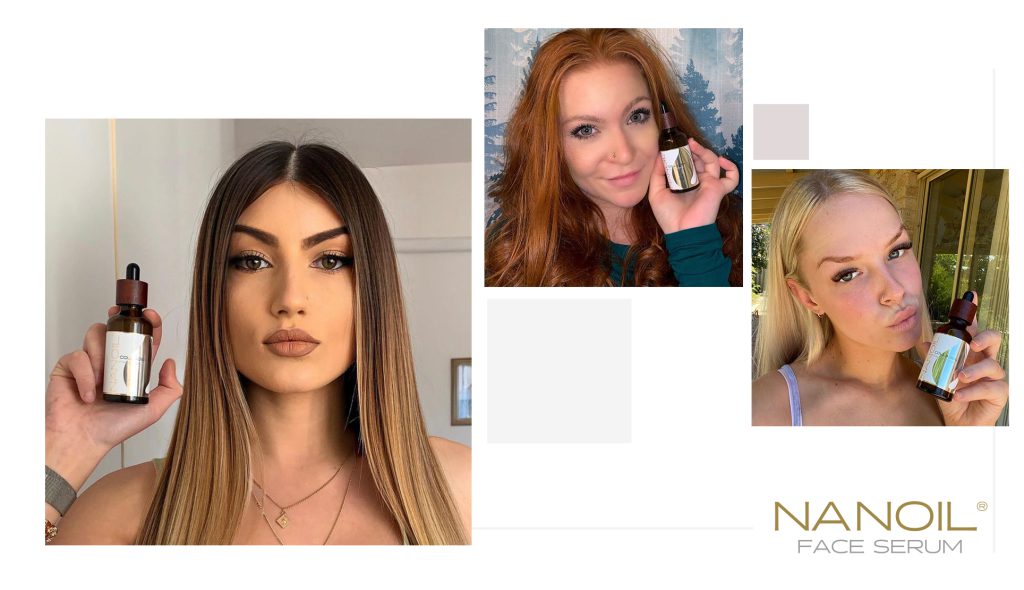 How does the skin age?
Collagen builds the skin and keeps it young. With age its amount decreases which causes the occurrence of wrinkles and sagging. The skin doesn't get old overnight, however, it turns out we don't have much time before deciding on anti-aging products for replenishing collagen. The process of aging starts off very early. Let's see the stages of collagen decline over the years.
➜ AGE 25 AND BEYOND: first signs of skin damage from free radicals.
➜ AGE 30 AND BEYOND: first signs of aging such as expression lines around the eyes and on the forehead.
➜ AGE 40 AND BEYOND: much worse condition of skin, hypersensitivity, dark spots, skin repair process takes more time and is less effective.
➜ AGE 50 AND BEYOND: significant loss of skin firmness because of insufficient supply of collagen, loss of elasticity, age spots, dropping moisture levels, subcutaneous tissue is getting thinner.
Why does collagen in Nanoil's serum have antiaging effects?
As said before, collagen is a fundamental protein for the skin. It is the very ingredient which ensures quick regeneration and fills tissues to keep the skin firm, elastic, tight and smooth. Simply put, the more collagen in the skin, the fewer the wrinkles. With age the body loses the protein, which causes the skin to sag and age. That's why we need skin care products to maintain the optimal level of collagen. Nanoil Collagen Face Serum is best for replenishing collagen in the skin.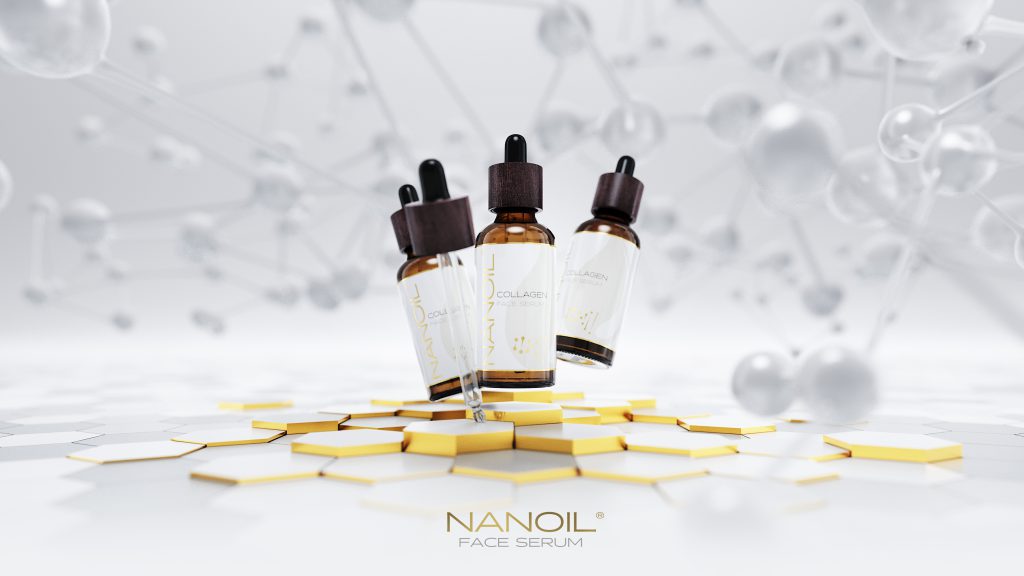 What is Nanoil Collagen Face Serum made from?
The formula has been designed with attention to detail so it goes well with skin of all types and ages. The light texture won't congest your complexion, and you can use it with any face cream. It doesn't leave any greasy coating making the face look unfresh. The serum contains the best-quality hydrolyzed collagen which has an extremely beneficial effect on the skin. Nanoil used extra ingredients to boost its performance – extracts from water and land plants. Tara tree extract is an amazing moisturizer which prevents dryness and keeps the skin smooth, elastic and tight. Red algae, or Nori algae, are the most beneficial water plant for the skin, nourishing and beautifying it. They also inhibit oxidation and stop the awful consequences of the sunlight – we shouldn't forget that UV radiation is one of the top causes of skin aging. Algae contain photostable filters so your skin can be safe.
Women love the effect of Nanoil Collagen Face Serum
There's proof of the amazing effect of Nanoil's serum – women post reviews and rave about the quick antiaging effects as well as prettier face, healthier skin, brilliant texture of the serum, easy use, efficiency and a great price for top quality. We definitely suggest you try it on your own skin – visit www.nanoil.co.uk and get better skin!