Nanobrow Lamination Gel – your dreamy eyebrow shape without effort
Want your brow makeup to be durable, precise and… quick? It's very simple with Nanobrow Lamination Gel! See how it works and why it's worth getting.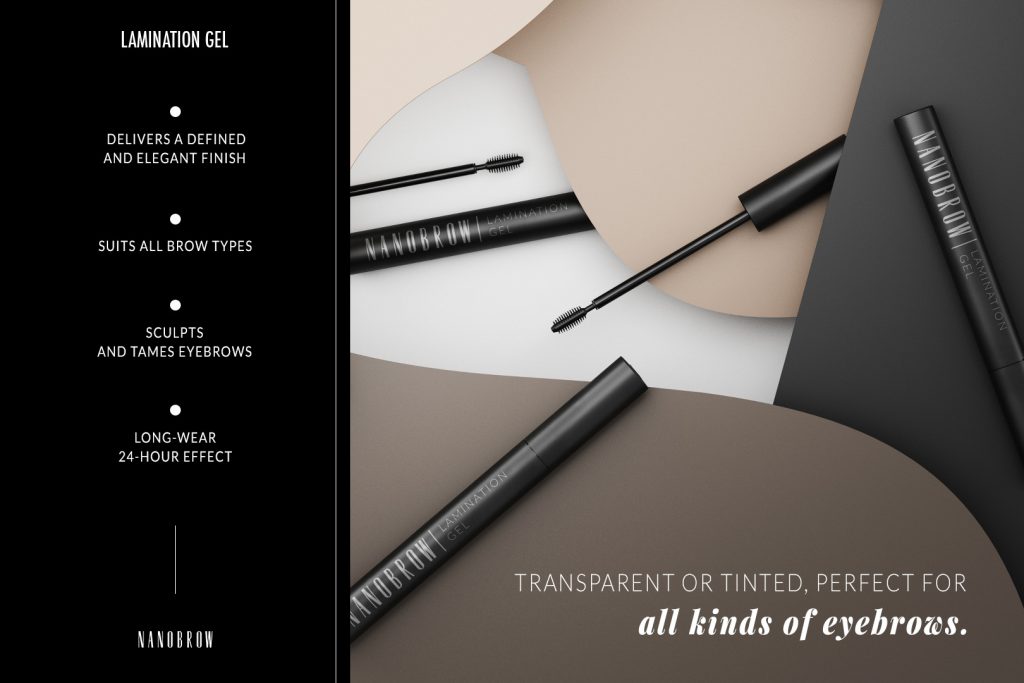 Did you know that Nanobrow delivers effects that make your brows look exactly like after the lamination procedure? It sets the hairs excellently and keeps them in place for 24 hours! The cosmetic is unmatched when it comes to enhancing the natural beauty of your brows so they can look magical.
Get perfectly-styled eyebrows
Nanobrow Lamination Gel comes in the form of mascara, so you're able to reach even the tiniest, most uncooperative hairs easily. The effect of laminated brows can be created and there is no need to do any touch-ups throughout the day. Your eyebrow arch is not only ideally-defined but also natural looking.
Brows locked in place 24/7, beautiful and elegant? You can achieve all this by using a convenient, silicone spoolie. It separates the hairs so that they look flawless and chic all day long.
Durable and precise – Nanobrow Lamination Gel
This amazing brow gel has been designed to help you create precise and long-lasting makeup. In the composition, you can find a precious ingredient – castor oil – that nourishes the brows, accelerates their regeneration and protects against damage.
Nanobrow Lamination Gel is a guarantee of great brow styling and care in one! Castor oil slightly darkens the brows, making them appear fuller and thicker. They will grow faster and become healthy and shiny.
Nanobrow Lamination Gel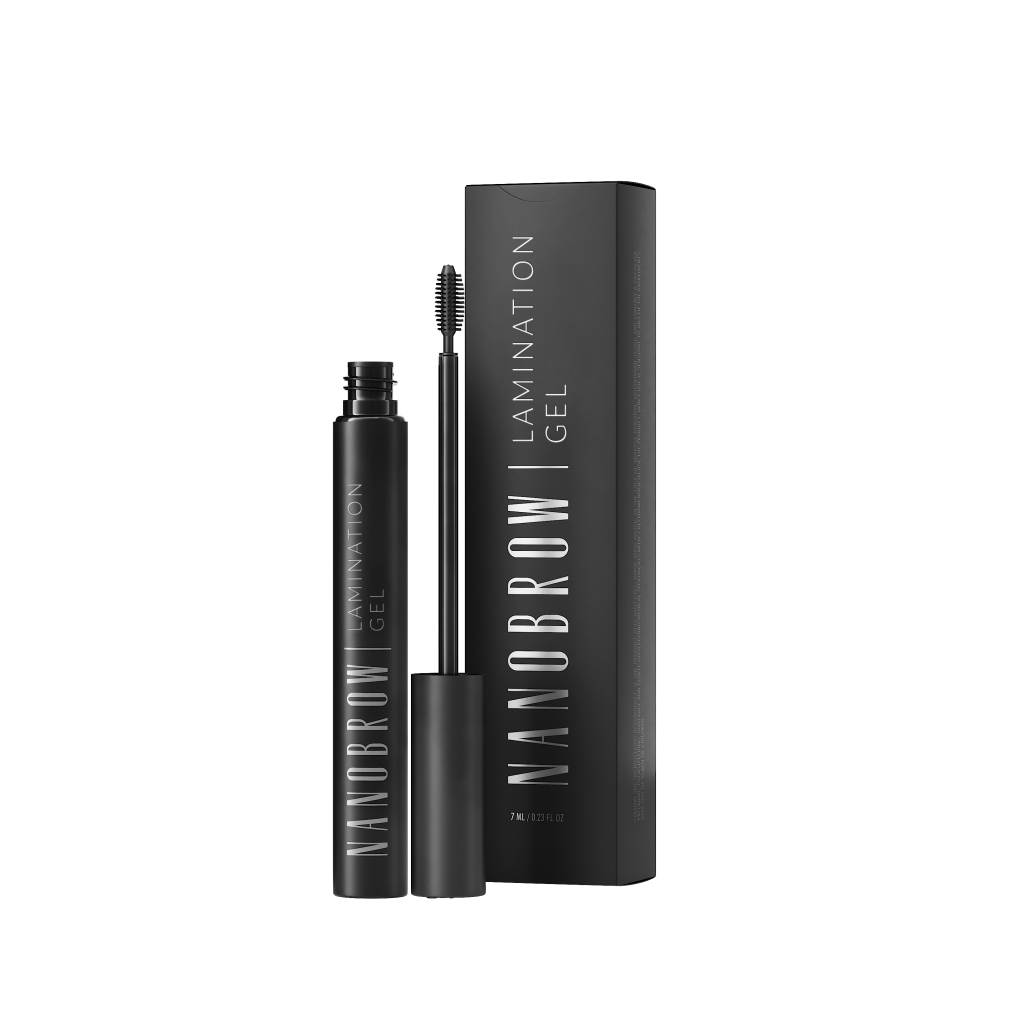 It's available in shades:
Your effortless, dreamy eyebrow shape
Thanks to the gel formula of Nanobrow Lamination Gel you can achieve a dream-like effect on your brows. The hairs will become perfectly shaped and styled all day long. Comb and sculpt them effortlessly! Don't waste your time trying to determine a perfect eyebrow arch.
We ensure you that the results will be astounding! You will quickly become your own, professional brow stylist. Nanobrow Lamination Gel is packaged in an elegant container and is a real eye-catcher. The most important thing, however, is the precision applicator in the form of an ergonomic spoolie and the lightweight formula of the gel.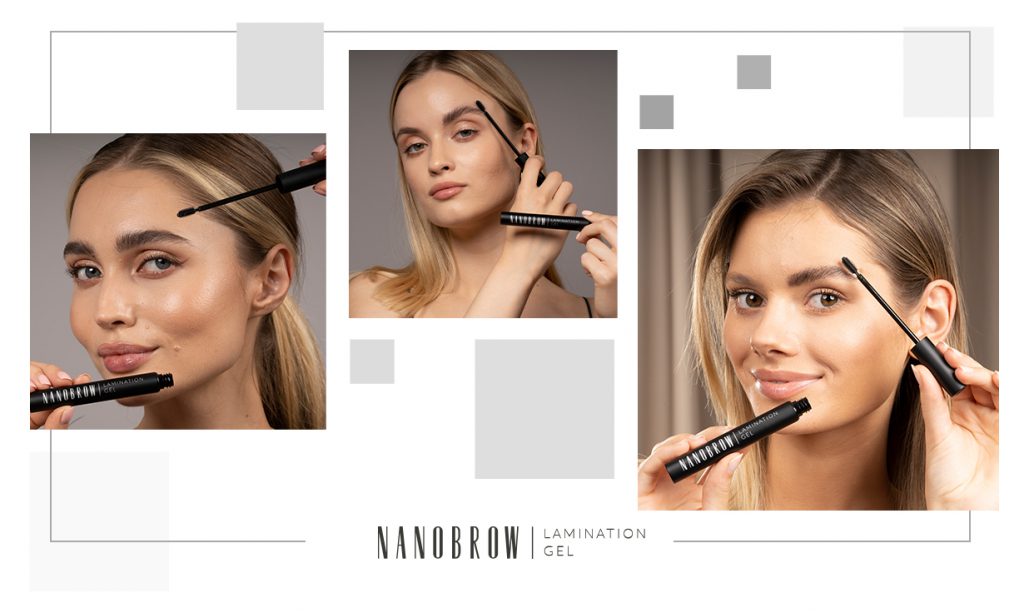 How to use Nanobrow Lamination Gel?
It couldn't be simpler! Using the spoolie apply a small amount of the soap to bare or coloured eyebrows. If you want extra definition, go for other Nanobrow makeup products – it's certain you will achieve fantastic results!
The silicone brush brushes and separates the brows thoroughly so that they look incredible for many hours to come. To enhance the effect, you can brush them in the opposite direction of their growth and then in the right direction.
Fall in love with the Nanobrow cosmetics!
Use Nanobrow Lamination Gel solo or combine it with other brow makeup products from the Nanobrow line. Try all of them out and pick your favourite! You can also switch between them depending on your mood and occasion. What would you like to do today? How about pomade, powder, pencil or an eyebrow powder kit that is composed of everything you could ever need to create a perfect brow makeup look?
Nothing is impossible with Nanobrow! Go for the best brow styling cosmetics so you can always be satisfied with your appearance.