Anti-wrinkle routine aims at delaying the process of aging and making its signs less visible. The intensity of wrinkles is individual for everyone but we all should take the best care of the skin. How to do it correctly and effectively?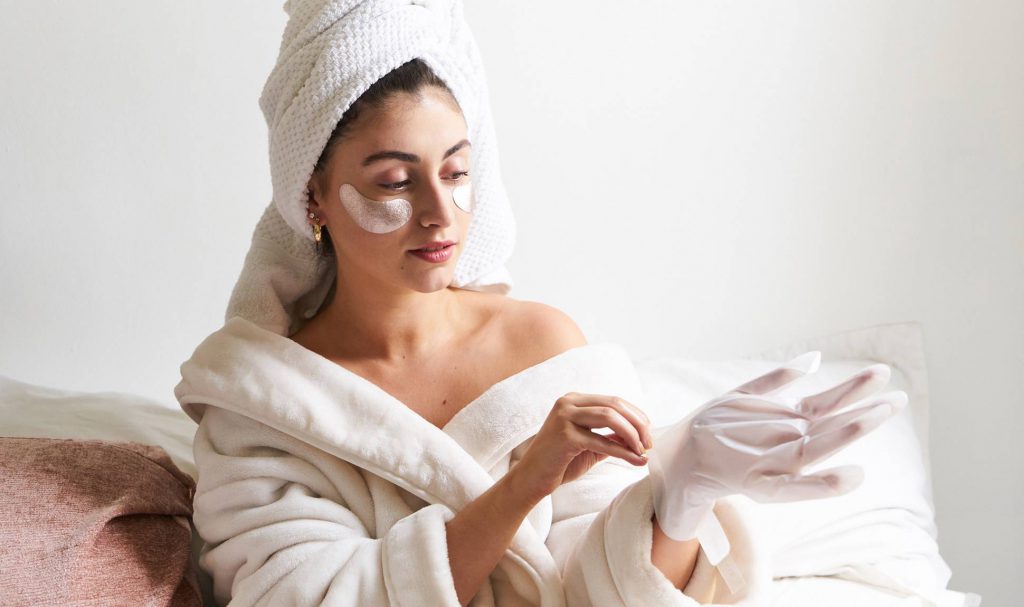 What is anti-wrinkle routine?
Your action should involve delaying aging and reducing its consequences. Ideally, take preventive steps before spotting the first fine lines i.e. when you're 20-25. Of course, an anti-wrinkle cream isn't enough. Let's pay attention to the following things:
skin moisture levels,
sufficient amount of sleep,
proper ingredients,
healthy diet,
the right skin care.
1. Boost moisture levels
It's an essential step in skin care. Moisturized skin is the synonym of young, healthy skin. That's why you should apply a quality day and night moisturizer enriched with hyaluronic acid or collagen. You need to think of hydrating the body from within – drink around 1,5 liter of water per day. If both conditions are met, your skin will be resilient and bouncy soon.
2. Get enough sleep
A regular sleep schedule has a beneficial effect on skin. Logically, its deficit makes skin dull, sallow and lifeless. Plus, you're tired so the body produces cortisol damaging the skin cells.
3. Choose top-quality ingredients
An effective cosmetic must have quality ingredients. Your cream should be right for your skin type and abound in antioxidants, retinol, coenzyme Q10 and hyaluronic acid. It should focus on moisturizing, firming, fighting free radicals and locking water in the epidermis.
4. Eat a healthy diet
Antiaging routine isn't just about delivering active ingredients with skin care products. You also need to think of your daily meals and eat products rich in vitamins, minerals and fatty acids. Seek them in egg yolk, spinach, pepper, strawberries, brussel sprouts, meat and dairy products.
5. Care for the skin the right way
Apart from already-said appropriate products, the right skin care means avoiding sopas which dry out the skin and irritate it, which translates to the occurence of wrinkles. When it comes to make-up removal, you should use micellar water which is gentle and doesn't cause any irritations.