Taking care of skin should give you a feeling of happiness, satisfaction, or enjoyment. Therefore choosing the right anti-aging serum is so vital. Apart from the effects, there are also other aspects such as the feel, aroma and ease of use that matter. For that reason, our top product is Nanoil Retinol Face Serum – the best vitamin A serum.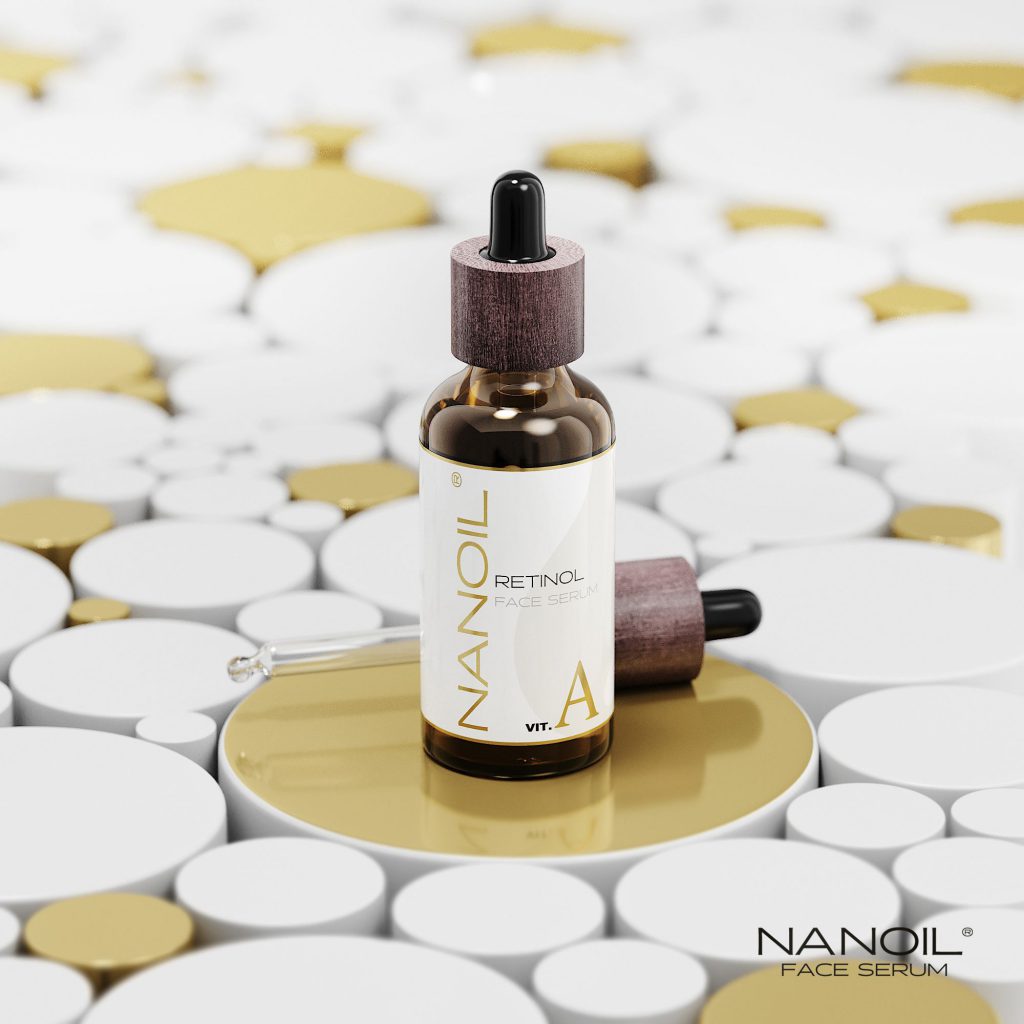 Novelty: Nanoil face serum
Nanoil is a brand that burst onto the beauty scene some time ago and regularly surprises their customers with new products. One of them is a series of lightweight face serums. You can choose from:
brightening serum Nanoil with vitamin C
revitalizing serum Nanoil with aloe and white tea
moisturizing serum Nanoil with hyaluronic acid
soothing serum Nanoil for couperose skin
tightening serum Nanoil with collagen
and rejuvenating serum Nanoil with retinol
For wrinkles, for pigmentation, for acne
All of them have a lightweight, water-based formula that is completely free from oils. They don't leave any greasy feel on skin, nor do they clog pores. Skin absorbs them fully in a few seconds so they can work from within.
The most popular among them, however, is Nanoil Retinol Face Serum. This offering deals with the majority of skin concerns that are the most common. Just 4 weeks are needed to notice how the serum:
reduces and minimizes wrinkles
smoothes out and improves resilience
lightens discolorations by evening skin tone
deals with acne and other blemishes
brings back youthful appearance and firms the oval of the face
nourishes, moisturizes and revitalizes skin
Secret rejuvenating ingredients
This formula's secret is hidden in the ingredients, obviously. This serum is saturated with what is the best – it contains no unwanted fillers, synthetic substances that create the fake impression of smooth skin. The constituents are teamed to work on the source of the problem responsible for making skin flabby and age.
Retinol / vitamin A – this is the key ingredient, present in 3% concentration, in a pure and incredibly efficacious form that fights off wrinkles and blemishes.
Boerhavia Diffusa extract –  is a potent and natural antioxidant that protects the skin from the adverse effects of free radicals, helps it remain youthful, fresh and supple.
Would you like to read the full list of ingredients? Visit nanoil.co.uk and learn more about the rejuvenating formula of Nanoil retinol face serum.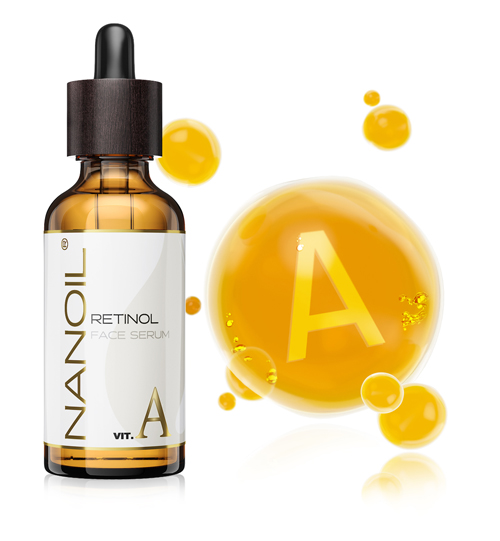 One step from impeccable and youthful skin
A huge plus of Nanoil retinol serum – apart from the ingredients and effects – is the ease of use. Just a few drops massaged into the skin suffice to see a clear difference after just a couple of weeks. However, there are two issues to keep in mind: using Nanoil Retinol Face Serum every day and always after thorough makeup removal, at bedtime.
There is just one step between you and impeccable skin. Take it together with beauty products like Nanoil retinol face serum.