How to make your hair prettier, stronger and glossier? Believe it or not, even just a few small changes in your day-to-day care may bring surprising results giving you healthier and more beautiful hair. Learn how to make your hair better easily.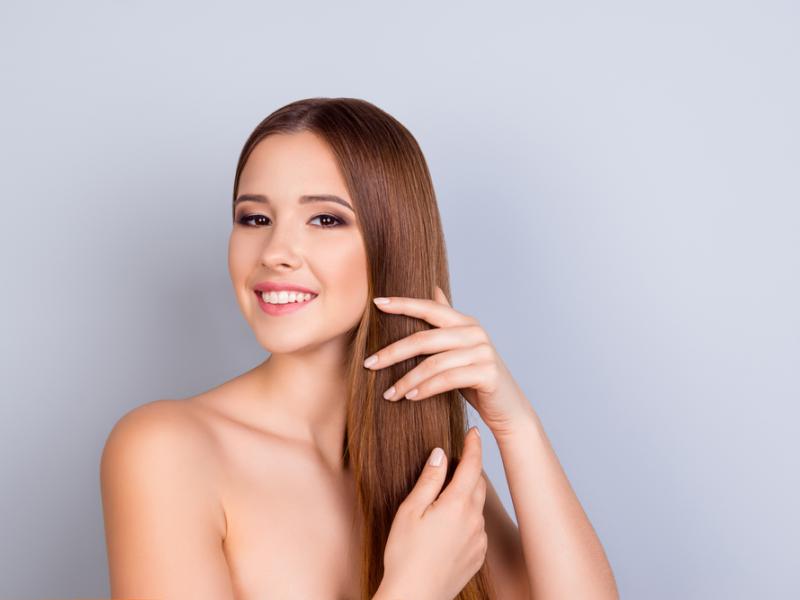 DON'T BE AFRAID OF DAILY HAIR WASH
If your hair is oily, it is natural that it needs an everyday cleansing routine. Don't worry about dry strands – you just need to get a good gentle nourishing shampoo (rich in marine algae or argan oil, for example) and wash hair daily to get rid of the oil which attracts dirt, making your hair flat and limp.
COMB OUT YOUR HAIR BEFORE WASHING
Good news: if you comb hair before shampooing, you remove all the dirt and pollutants that have accumulated. Plus, it's easier to shampoo combed hair because it doesn't tangle, and it's also easier to comb and style it after washing.
CHANGE THE ORDER FROM TIME TO TIME
If you want to strengthen your hair, you can sometimes apply a conditioner or hair oil before shampooing. Next, rinse the product, wash the hair and apply a different conditioner or mask. This way you can easily provide a full set of essential ingredients.
A leave-in mist is a perfect choice after washing because there's no way it could weigh your hair down.
USE MILD, NOT KIDS', SHAMPOO
Kids' shampoos are very popular among women. If you also think a kids shampoo is great for aging hair because it's mild, you're wrong, sorry. This type of shampoo is so gentle that it doesn't handle styling products, oil excess, dust and pollutants. Use a shampoo going with your hair type and its condition. Just make sure it's SLS-free to avoid dry hair and irritated scalp.
USE LUKEWARM WATER, NEVER TOO WARM
Hair keeps bouncy and shiny if we don't use water above 37 Celsius degrees. This temperature is enough to deeply clean the hair, keeping it resilient.
Remember that hot water opens up hair cuticles, meaning hair porosity increases so strands are very dry and damaged. Too cold water, on the other hand, may cause damage to hair follicles and trigger hair loss. Summing up, try to keep the water lukewarm and hair-friendly.
DON'T SCRATCH THE SCALP – MASSAGE IT WITH YOUR FINGERTIPS
When the scalp is itchy, we automatically scratch it, forgetting that nails may cause cuts on the skin or weaken the follicles. If your scalp itches, try not to scratch it. If you can't help it, massage the skin gently with the fingertips instead.
USE VINEGAR OR HERBAL HAIR RINSE
Even our grandmas used vinegar and water to enhance their hair, make it soft and shiny, and balance the skin's pH. This is the easiest hair conditioner in the world: mix vinegar with water in a 1:5 ratio.
If you want herb-based strengtheners, make nettle and horsetail tea and mix it with a spoon of vinegar. Rinse hair with the mixture once it cools down. Use once in three washes.
APPLY YOUR CONDITIONER ON HAIR, NOT SCALP
A hair conditioner must be put only in hair. Unfortunately, even a perfectly-working conditioner may give the scalp a hard time. The correct use: apply it on hair, an inch from the roots. It can't land on the scalp, let alone oily scalp or fine hair. If it touches the scalp it's going to leave hair limp-looking and heavy.