The British Company Lily Lolo has been founded by Vikki Khan  in 2005 and it was named after her two sisters. The products offered by Lily Lolo are 100% natural and cruelty free, which means that animals were not used in tests. The company is a proud to be approved by the British Union for the Abolition of Vivisection Organization (BUAV). It is worth mentioning that in the Lily Lolo products you will not find any synthetic perfumes, parabens, or dyes. All the beauty products are based on natural minerals. Thanks to the specially designed, yet natural formula, Lily Lolo cosmetics give the airbrush look. The makeup done with the help of mineral cosmetics lasts very long and you are bound to forget that you are wearing it. Even the foundation that comes in a powder formula, once applied on the skin with a brush and blended well, gives great coverage and does not look powdery!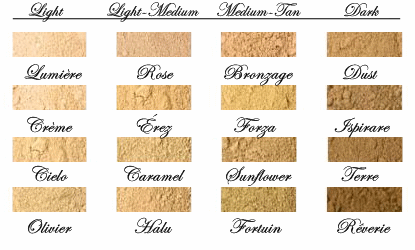 Depending on the particular product, the ingredients will vary; nevertheless, most of the Lily Lolo cosmetic contain zinc, iron, and mica. The skin is being taken care of, moisturized, and nourished thought the day. Most commercial beauty products are rich in harsh chemical ingredients that dry out and irritate the skin. Lily Lolo cosmetics cures skin and provides it with essential nourishment, yet at the same they look great. If you suffer from allergies or are worried about breakouts, you should definitely try one Lily Lolo products.
Lily Lolo Foundations
The company offers a wide range of mineral foundation in the powder form. The application is very easy and contrary to many opinions, Lily Lolo foundation can easily cover all skin discolorations, yet give a natural, fresh look. The customer has a wide choice of shades (olive tone, warm complexion, cold complexion, with yellow and pink undertones). Each product comes in cute jar and it costs £14. Unfortunately, none of the Lily Lolo product can be purchased in a local store, the only place you can get them from is the Lolo's official website.