The fall is an unfavorable season for the hair. You can observe increased hair loss, fly-aways, frizzing, and split ends. If you also deal with such issues, worry no more. There are a few effective methods to make hair care in the fall much easier.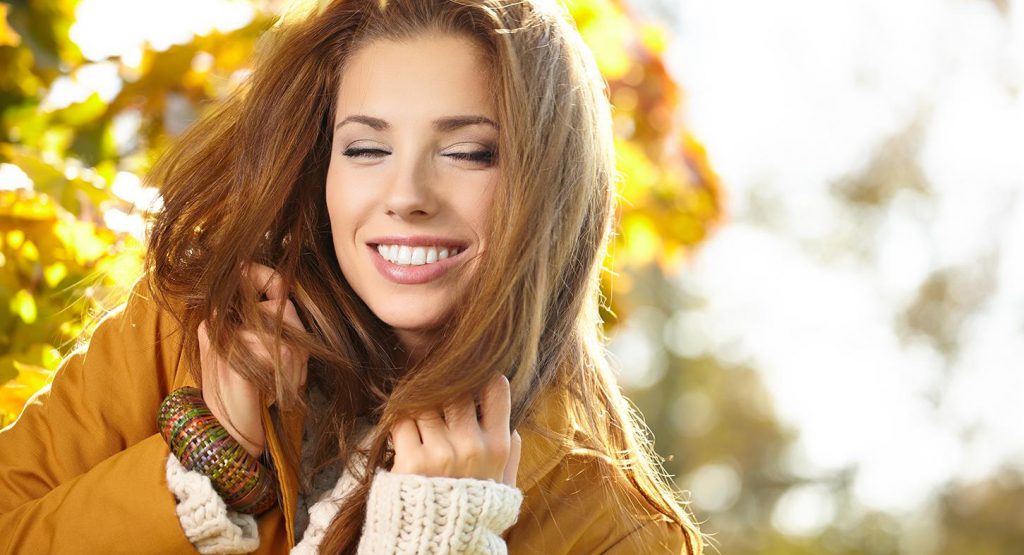 Scalp cleanse and hair wash
Haircare in the fall should start with basic tasks, i.e. washing and scalp cleansing. The frequency of washing your hair match with its type and needs. Remember that there is no set rule as to the number of times you should wash your hair during the week. If your hair needs to be washed every other day or just once a week, it's all okay. Just keep in mind that the more often you wash your hair the faster you remove the natural protective barrier of the hair.
Way better solution is to wash hair and scalp with herbal shampoo free from SLS and SLES. For more effective cleanse, once a week use a shampoo containing stronger detergents. Said care will work great when you use products for styling and containing silicones. A brilliant idea is to also implement scalp exfoliators that can remove excess sebum secretion, dead skin cells, dandruff and residues of styling cosmetics as well as other dirt.
Hair oil treatment
It is a treatment that not only can condition hair but also prepares it for the winter. Hair oil treatment should be performed once a week with cosmetics that match its porosity type. For hair with low porosity, best are oils with small particles, such as coconut oil, mango butter or cupuacu butter. On the other hand, high porosity hair requires oils with large particles, e.g. sweet almond oil, hemp oil, hazelnut oil or apricot kernel oil.
Dietary supplements
The fall season is a time to consider including dietary supplements for haircare. The best is biotin found in eggs, yeast, liver or lentil. You'll also need iron, selenium, and zinc. Along with the supplements, you should drink some herbal teas.
Trimming damaged hair ends
It is best to start the fall haircare by trimming the damaged hair ends. It won't help split and dry ends to use oil treatment or silicones. The only right and effective solution is to cut the damaged hair which will provide your hair with a new shape.