Greasy hair is a very common problem caused by the scalp which produces too much sebum. Unfortunately, there are plenty of things that spark the overproduction of oil. See the causes of greasy hair and learn how to get rid of the problem!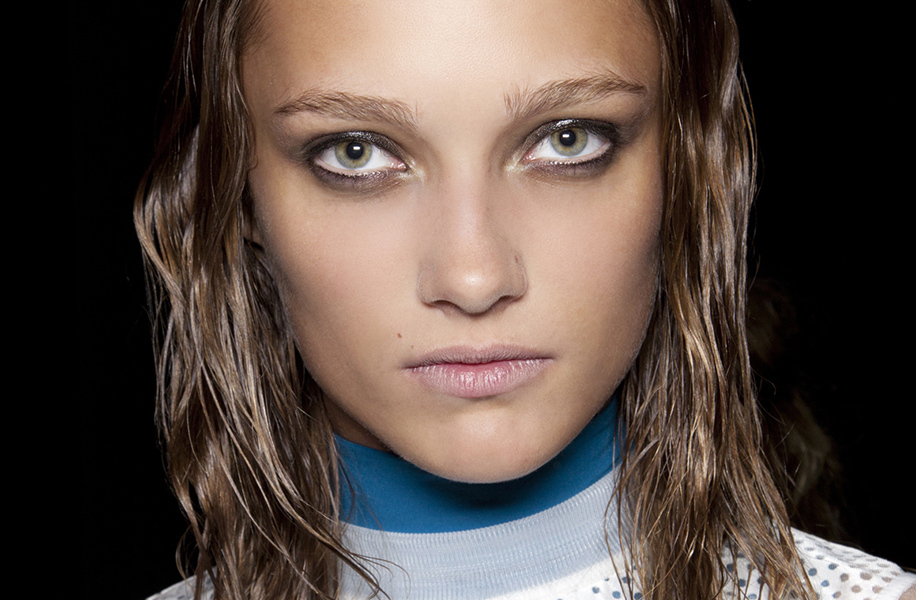 Causes of oily hair
Greasy hair may be the signal that you suffer from the hormonal imbalance or skin conditions, including acne or seborrhea. The improper hair care or over-processing and styling may also lead to the excessive secretion of oil. If you choose wrong products or wash the hair incorrectly, your oily-hair-and-scalp problem is going to get even worse.
How do you know your scalp produces too much oil? Pay attention to one thing: if your hair looks greasy and unfresh 24 hours after shampooing, this means your hair and scalp are oily. To remedy the situation, you should follow two extremely important tips.
How to make your hair less oily?
1. Choose the right products for your hair type!
The choice of the proper cosmetics is the first step you should take to make the hair less greasy. The range of products we see in the stores is overwhelming. The shelves bend under the weight of colourful shampoos, conditioners and masks. We often buy a product because we like the promises on the label or the amazing aroma. Still, it's good to take a closer look at your own hair type. Some people benefit from using mild kids' shampoos that are gentle on the scalp not causing irritations. Others need stronger products which can effectively clear the skin of the oil buildup and excess of impurities. You also need to remember to go over the ingredients – shampoos containing oils, silicones or film-forming agents intensify the oiliness.
2. Never forget to nourish your hair!
The other piece of advice worth following – use various hair-nourishing products. You might come across a myth that conditioners aren't good for oily hair. This isn't true, though. You just need to pay attention to the way of using them. To let the hair absorb the nutrients better, apply your product as a pre-wash treatment, put on a shower cap and a towel. After 30 minutes, shampoo the hair.
The wrong hair care has a negative effect on the condition of your hair causing oiliness, for instance. It's good to analyze your everyday activities and the way you treat your hair to see if you aid your hairdo or – the other way round – you are the wrongdoer.