A lot has been said about the precious properties of Castor oil. Thanks to this substance, eyelashes become thicker, longer and more beautiful. Even though a daily application of Castor oil to eyelashes is a good practice, you cannot expect miracles. How does Castor oil work on eyelashes?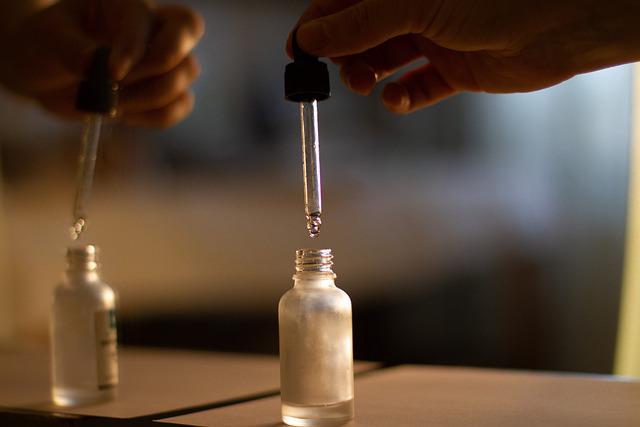 Traditionalists like to reach for natural methods of lash care, even though they do not bring spectacular effects. You might encounter opinions that Castor oil is the best natural lash enhancer. What is it really like in practice?
The effects of Castor oil
It comprises many valuable vitamins, minerals, and fatty acids, essential for lashes and eyebrows. This way it is perfect for a day-to-day care. After using Castor oil on a regular basis, we can expect that our lashes will be moisturised, softer, shinier and more elastic. This oil has darkening properties, however, it emphasizes lashes in a different way. In some cases, it can also stimulate their growth – increase the length and thicken them. Nevertheless, it is worth remembering that for such effects, you must wait for a long time. It might turn out that they will not be as intensive as we expected.
Use of Castor oil
Due to its thick consistency, Castor oil is very difficult to apply. It is one of the thickest oils and, in order to use it, you must learn a few tricks. Here they are:
It will be best to use a thoroughly cleansed mascara brush.
Castor oil can be used on its own or combined with Olive oil to make it runnier.
It is to be applied only to the lashes, sensitive eyes must be properly protected.
Everyday use is necessary – preferably before bedtime.
You cannot use too much of it, otherwise, it can stick lashes together or overburden them.
An Alternative to Castor oil
Its problematic consistency that hinders application is something that can discourage from using it. If you also consider the fact that the treatment does not guarantee the desired results, a simple question arises: what to use instead of Castor oil?
The answer is simple: a concentrated eyelash serum. We reach for such a product because it provides the most intense and precise action. Eyelash serums not only increase lash growth but also condition lashes and ensure shine and elasticity. Furthermore, it is a lot easier to incorporate them into the evening beauty routine because they are very easy to apply and are quickly absorbed. The most important thing regarding eyelash serum is that the product can quickly lengthen and thicken eyelashes. It is definitely the best alternative to Castor oil treatment.