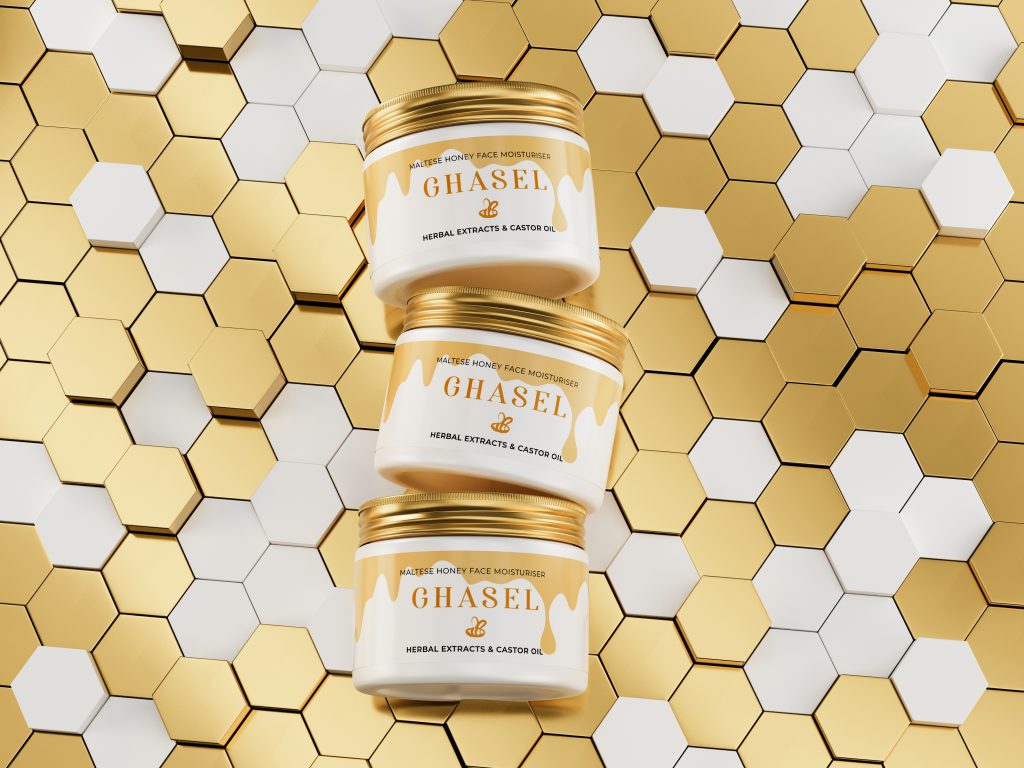 The Best Moisturizing? Only With GHASEL Honey Face Moisturiser!
Feel that your skin needs better care? Does it often get dry or oily and you're looking for cosmetics for comprehensive skin care? Discover the unique GHASEL series with Maltese honey. Its crown product is an excellent day and night moisturizer. It's a big step towards beautiful skin!
Did you know that even oily skin needs hydration? Paradoxically, the more you dry it out, the more sebum it produces. It's crucial to maintain its water-lipid balance. Therefore, if you have skin problems and notoriously complain about excess sebum, imperfections or simply feel discomfort, it means your skin needs a solid dose of hydration. Ghasel face moisturiser with Maltese honey is perfect for this task!
8 valuable ingredients of GHASEL Maltese Honey Face Moisturiser
The secret of this excellent honey-based face cream is its unique composition. It contains a set of important ingredients for the skin with strong nourishing properties. The composition of Maltese Honey Face Moisturiser includes:
1. Maltese honey
This unique honey comes from the oldest apiaries in the world and contains the highest concentration of thyme pollen. It delivers a strong concentration of nutrients, vitamins and bioelements. The precious Maltese honey works as an ideal cosmetic! It moisturizes, soothes, has antibacterial properties, provides a youthful appearance of the skin and boosts its vitality. It's perfect for both dry skin and oily skin, struggling with imperfections.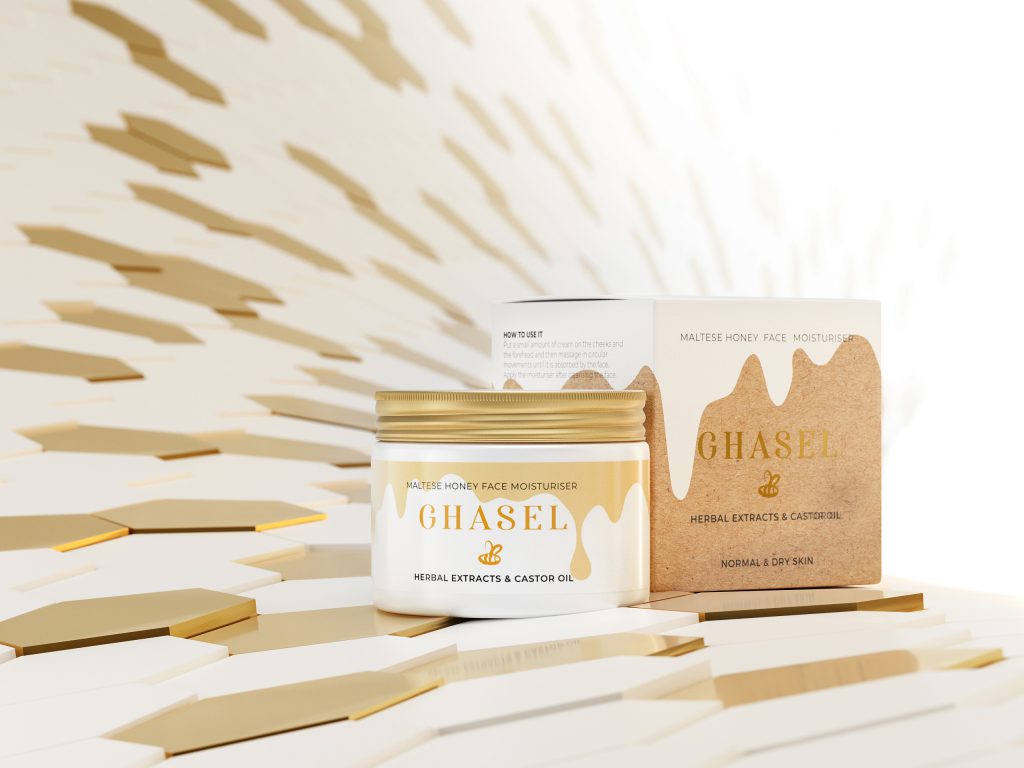 2. Shea butter
Provides great benefits for oily, combination and acne-prone skin. It boosts collagen and elastin production, combats wrinkles and prevents skin dryness.
Wrinkles and furrows.
3. Castor oil
Its antibacterial and antifungal properties are irreplaceable in the skin regeneration process.
4. Caffeine
Stimulates the skin, boosts blood circulation, so that the skin immediately gains a rested look. It boosts energy and efficiently eliminates signs of fatigue.
5. Vitamin B6
An important antioxidant with anti-aging and anti-inflammatory properties. It perfectly smooths the skin.
6. Vitamin E (Tocopherol)
An indispensable vitamin of youth, which supports the skin regeneration process and improves the appearance and condition of the skin.
7. Green tea extract
Ideal for mature, polluted, oily and acne-prone skin. It has a regenerative and toning properties, reduces wrinkles, brightens blemishes and improves skin tone.
8. Sage extract
Stops inflammation and improves skin tone. It helps to smooth out wrinkles and prevents blackheads and excess sebum production.
Honey Face Moisturiser – the results speak for themselves.
What can you expect from this face moisturiser?
First of all, a quick improvement in the condition of your skin. This face cream provides protection, soothing and a strong 24-hour hydration. The carefully-selected ingredients provide anti-aging properties. Your skin looks better day by day. Many women claim they have noticed an improvement in their skin tone and their skin getting smoother.
Experience the power of Maltese honey cosmetics on your own skin. Introduce the GHASEL series to your daily skin care routine! Learn more about the product: www.ghasel.mt.
---