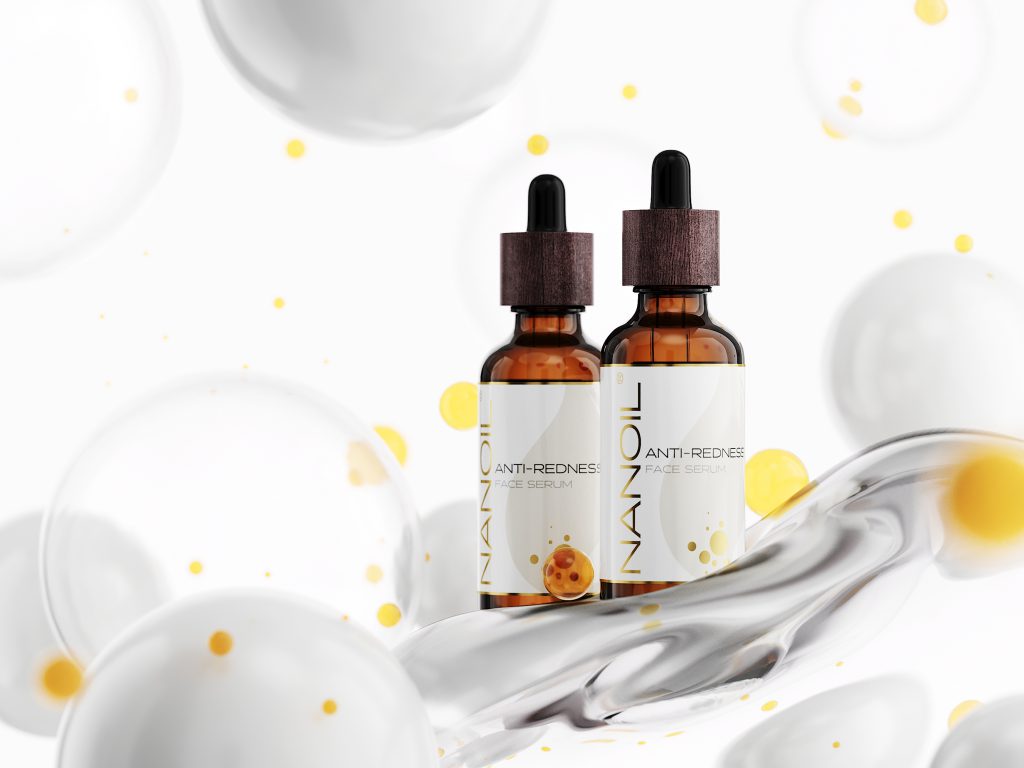 It's a challenge to keep redness-prone skin lovely-looking. With Nanoil Anti-Redness Face Serum, you'll manage without much effort! Are you dreaming of skin free from spidery veins and persistent blushes? You can get the comfort of your skin back. Reach for a serum which will turn your crazy-sensitive complexion around!
What do you need if you suffer from broken capillaries or rosacea?
Good skin care is fundamental. You need to choose cosmetic products which don't irritate skin, but soothe and strengthen it, making it more resistant to heat, stress or hot foods. A quality facial serum should be a basic item in your skin care kit – every skin expert will agree on that. A light-textured serum will reach fragile blood vessels to reinforce their walls and prevent spider veins. Nanoil Anti-Redness Face Serum is the one like that – weightless, water-based, using the power of beneficial botanicals to treat weak capillaries and rosacea.
What is Nanoil Anti-Redness Face Serum made from?
The effectiveness of Nanoil Anti-Redness Face Serum flows from the extraordinary ingredients in optimal proportions. They prove to work wonders on skin prone to broken capillaries. They complement each other so you can enjoy the best benefits for your complexion. The formula includes:
buckeye extract which strengthens weak capillaries.
linden extract which calms the skin and has an anti-inflammatory effect.
cypress cone extract which nourishes and constricts the walls of weak blood vessels.
Boerhavia Diffusa extract, a nutrient-rich antioxidant, which maintains the skin's even tone.
Great news: this serum is formulated without any additives that could irritate delicate, couperose skin. It is FREE FROM:
silicones
dehydrating alcohols
mineral oil
colorants
aromas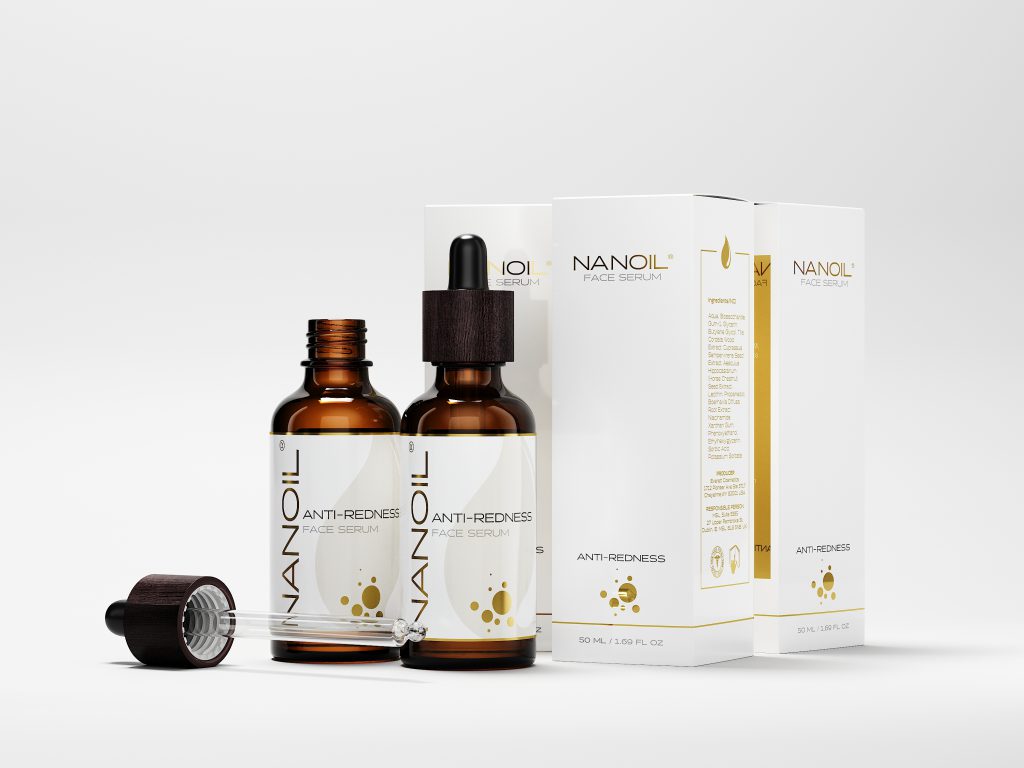 What benefits can you count on? Effects after using Nanoil Anti-Redness Face Serum regularly:
LOVELY, BLUSH-FREE FACE WITHOUT PIGMENTATION SPOTS
SKIN RELIEF AND NO BURNING SENSATION
HYDRATION AND SMOOTHNESS
STRENGTHENED NON-BREAKING CAPILLARIES
RESISTANCE TO THINGS THAT TRIGGER REDNESS AND REACTIONS
Nanoil Anti-Redness Face Serum is sold at many online beauty supply stores, but we recommend getting one from the producer who offers discounts for bigger orders. You can place an order with your mom, sister or friend. Each of you will find some wonderful items out there because Nanoil doesn't sell only this anti-redness treatment. They offer terrific micellar shampoos, bi-phase conditioners, hair masks, organic and cold-pressed oils, and hair oil treatments matching hair porosity. Don't wait any longer, go to www.nanoil.co.uk and experience the power of natural beauty solutions.