The inconspicuous fourfold palette presented recently by Arbonne is an incredible combination of colors that can easily help you highlight the beauty of your face. Glowing make-up that looks like it was made by a professional make-up artist? With Starlight Glow Palette anything is possible!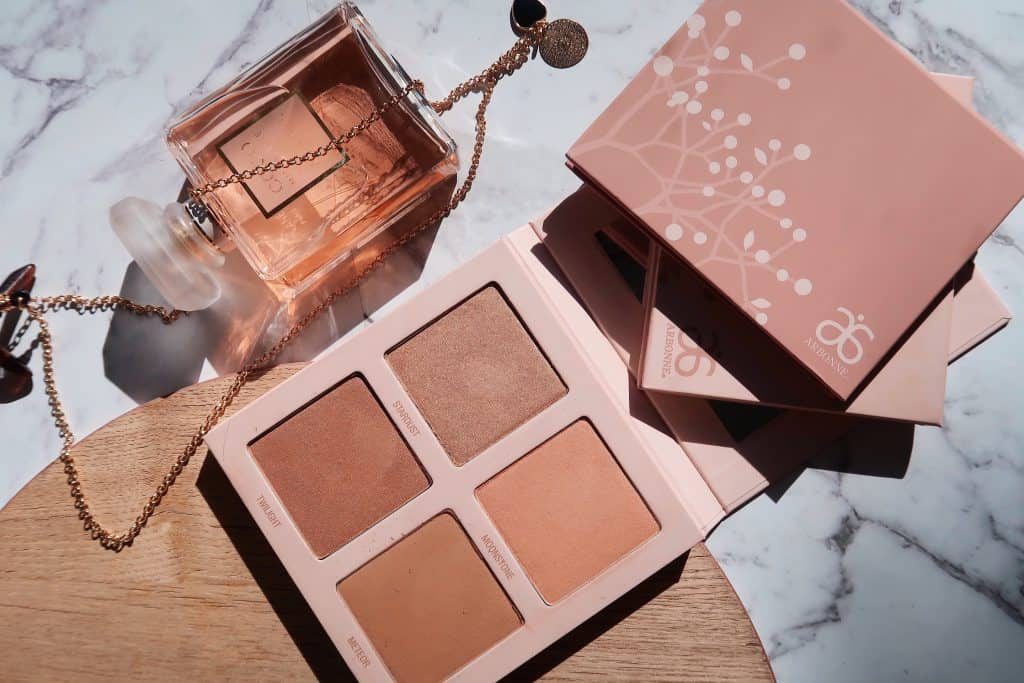 What is the effect of contouring with Arbonne Starlight Glow Palette? How best to use it to extract maximum glow and beauty? It is time to get to know better these multifunctional and conditioning powders with four extraterrestrial names: Twilight, Moonstone, Stardust, and Meteor.
Starlight Glow Palette, i.e. the contouring palette of the dreams
Once in a while cosmetics like this one appear. The palettes that revolutionized the make-up and can give you the pleasure of an exciting finish. When it comes to Arbonne Starlight Glow Palette those are not just the promises – it has a few features that make it great for make-up. Not just on a daily basis, but also for all nights out.
The inspiration for creating this palette was space – the colors of Starlight Glow Palette are supposed to resemble the stary night sky. No matter whether you use a bronzer, highlighter, blusher, or face contouring product, the shimmering particles in Arbonne are expected to provide a similar effect.
What's the most important is that the Arbonne contouring palette is a gluten-free and dermatologist tested product so it can be easily used for all skin types, even the sensitive one. It doesn't trigger irritations and allows you to enjoy the ultra long-wear make-up. It is make-up that not only makes us look but also feel better.
It is worth to also underline the fact that Arbonne Starlight Glow Palette contains contouring powders based on natural ingredients. Most of all, we will find here plant-based substances, e.g. mallow extract or cucumber seeds extract that along with vitamin E – when it comes to make-up – conditions the skin, provides beautiful and young appearance.
How to use the contouring palette Arbonne Starlight Glow Palette?
Contrary to what you might think, the contouring palette presented by Arbonne gives limitless possibilities. You do not have to use all four powders but only those that allow you to achieve the effect in make-up you dream of. More emphasis on the cheekbones? Highlighted skin under the brow ridge to make eyes optically open? The effect of highlighted skin? Whatever you want!
Meteor – use it to highlight cheeks dimples, forehead, temples, but also chin to make your face contour more prominent.
Twilight – use it as a perfect bronzer that will underline your cheekbones and add a more expressive and gorgeous look.
Stardust – put in on the upper part of the cheekbones, brow ridge, inner eye corner, top of the nose, and cupid's bow.
Moonstone – finish up your make-up with the use of a universal blusher that is able to make your skin look fresh and young.